Dinosaurs have been extinct for around 65 million years, but scientists just released new details of a dinosaur they discovered on Thursday, described by Jonathan LaFaye as 'frozen in time'. What does he mean by this? Click continue reading to find out!
The dinosaur in question is a 46-foot Spinosaurus, slightly below the estimated average of 50 feet long. You may remember Spinosaurus from its duel with T-Rex in the 3rd installment of Jurassic Park.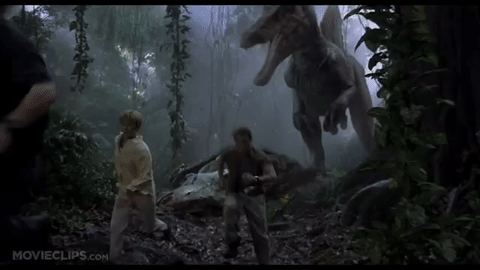 The Spinosaurus was discovered in a cave in Greenland, frozen solid in a block of ice. It is mostly intact, with large patches of flesh remaining. The tissues from this dinosaur could lead to a lot of new information about dinosaurs.
The original Spinosaurus skeleton was destroyed by a bomb in World War II, but this extraordinary find just about makes up for it.
Happy April Fools' Day!